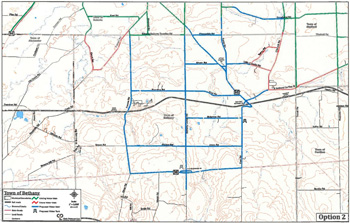 Click to enlarge
10510 Bethany Center Road
East Bethany, NY 14054
Information on this page will be updated as the districts progress. You may also check the Town Board Minutes for discussion at the Board Meetings. Everyone is encouraged to attend Town Board meetings which are held on the second Monday of each month (see the website calendar) at 7:00 p.m. You may find more information on the Genesee County Water Resource Agency page on the Genesee County Planning page of the county's website.
Proposed water district #5
Attention Water District #5 Residents
Town Supervisor, Carl Hyde Jr., needs more input from residents explaining their need for town water in this district #5. Please send a letter to Carl even if you have already done so before. You can send a letter through USPS or E-mail. Under the Supervisor's web page, you can find the address and E-mail. Click to go to Town Supervisor's Page. Thank You.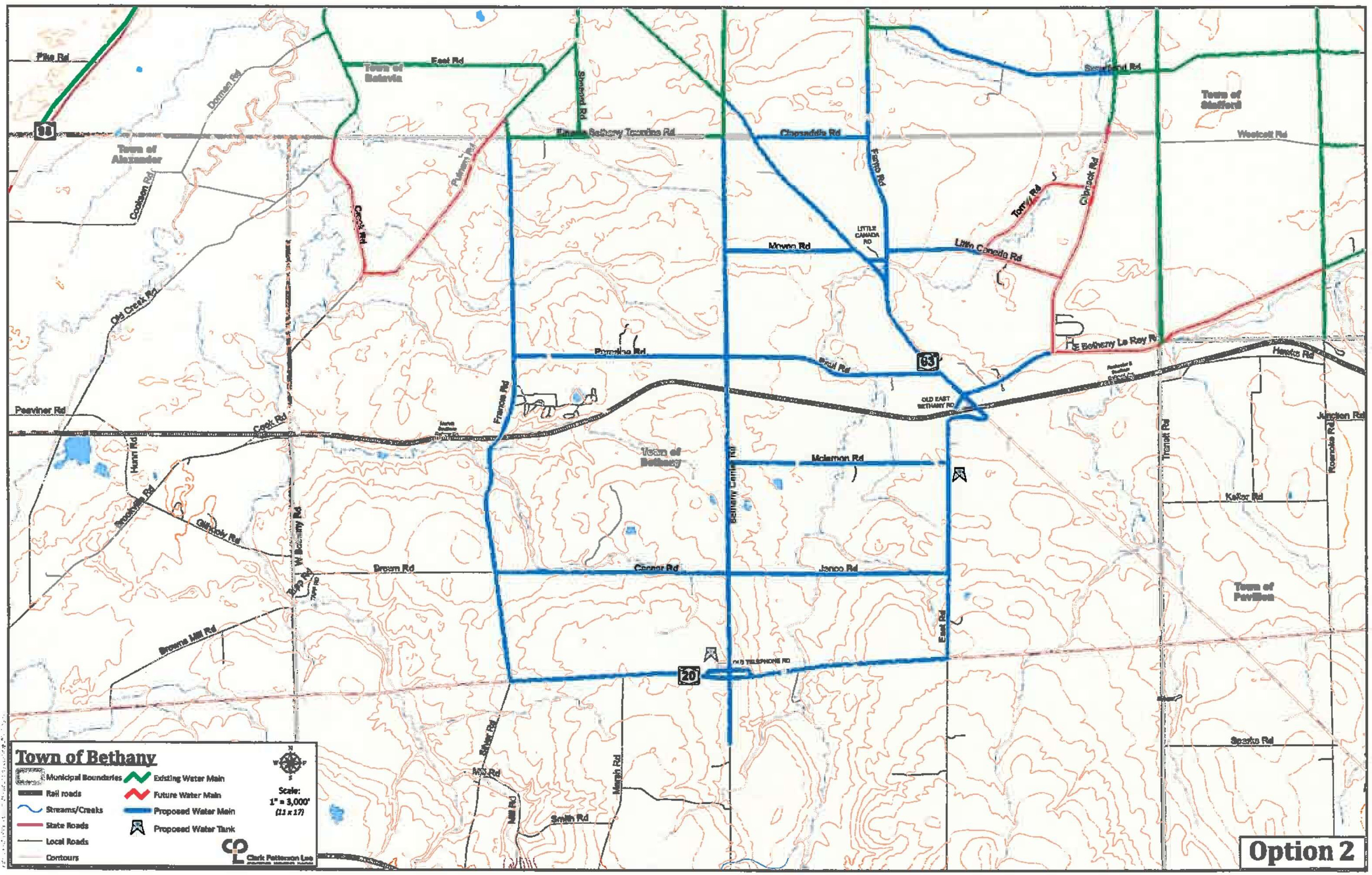 Water District 2 - Red
Water District 3 - Green
Water District 4 - Red on the map above - Lower Left - portion of Creek Road and Putnam Road
Water District 5 - Blue